Liz & Rob's Wedding in the Woods | Cazenovia NY | DIY Upscale Backyard Weddings | Apollo Fields Wedding Photography
Some call getting married "taking the plunge," others call it "tying the knot," but never before have we heard it called "stepping through the portal."
"The Portal" is what Rob and Lizzie called their woodland-sourced and family-crafted circular altar. It's mismatched limbs created a complete arch with local wildflowers and ivy and it was unlike any altar we've ever seen. This thoughtful feature of Rob and Lizzie's wedding in the woods of Cazenovia, NY, is but one of the many things that made their wedding one of the most unique we've ever documented.
Rob & Lizzie are a couple of New York City performers who own their own dance theater business and are constantly using the sidewalks as their stage. Where we see open space, they see bodies and choreography, and where we see people— they see an audience. Rob and Lizzie's creativity knows no bounds and ambitions have no limits. They are as present and improvisational as they are contemplative and calculated. Their energy and relationship epitomizes the creative New York spirit that pulls wanting eyes to the sparkling lights of Broadway. They are performers.
And their celebration of love reflected just that. From the hula-hooping fire twirler, to "the portal," and multiple dance and singing performances, we never saw a stagnant soul. Tears were shed, lips quivered, and bodies embraced. Family and friends sat on on the edges of their seats beneath an illuminated tent in the otherwise dark woods. Every word spoken barely left the lips of cracking voices. Moments were used to reflect and collect emotions rather than repeat dead words, reminding us all that love is a product of our collective souls. The memory of this celebration still echoes in my mind like a catchy, heartfelt Beatles' tune.
The word that kept coming up when I asked the guests about Rob and Lizzie was nucleus. Like their guests came to their wedding because they pulled them into their lives like floating electrons. All of us are are charged with a certain amount of energy but some of us have a bit more magnetism, a bit more pull than others.
Watching the way Lizzie and Rob exchanged moments with their eyes showed us just that. They didn't talk to their friends, they reached out with their irises and arms and touched them. They made them feel seen and felt—a feeling humans spend a lot of time chasing —Rob and Lizzie gave in a glance. What a wonderful kind of pull they have.
Rob and Lizzie reminded me that we are all nuclei and centers of our own communities. That we bring something to our friends and families in our lives that no one else does. They also reminded me that we are in a constant state of self-improvement.
That ambition isn't only about accolades and achievements but also emotional well-being. What pulls people in is not what you have done or seen but the way you make people feel. Our magnetism comes from our centers, our portals, and our nuclei. Cheers to Rob and Lizzie, and the performers of the world that remind us that we're supposed to feel.
Enjoy these sneak peeks from Lizzie & Rob's wedding: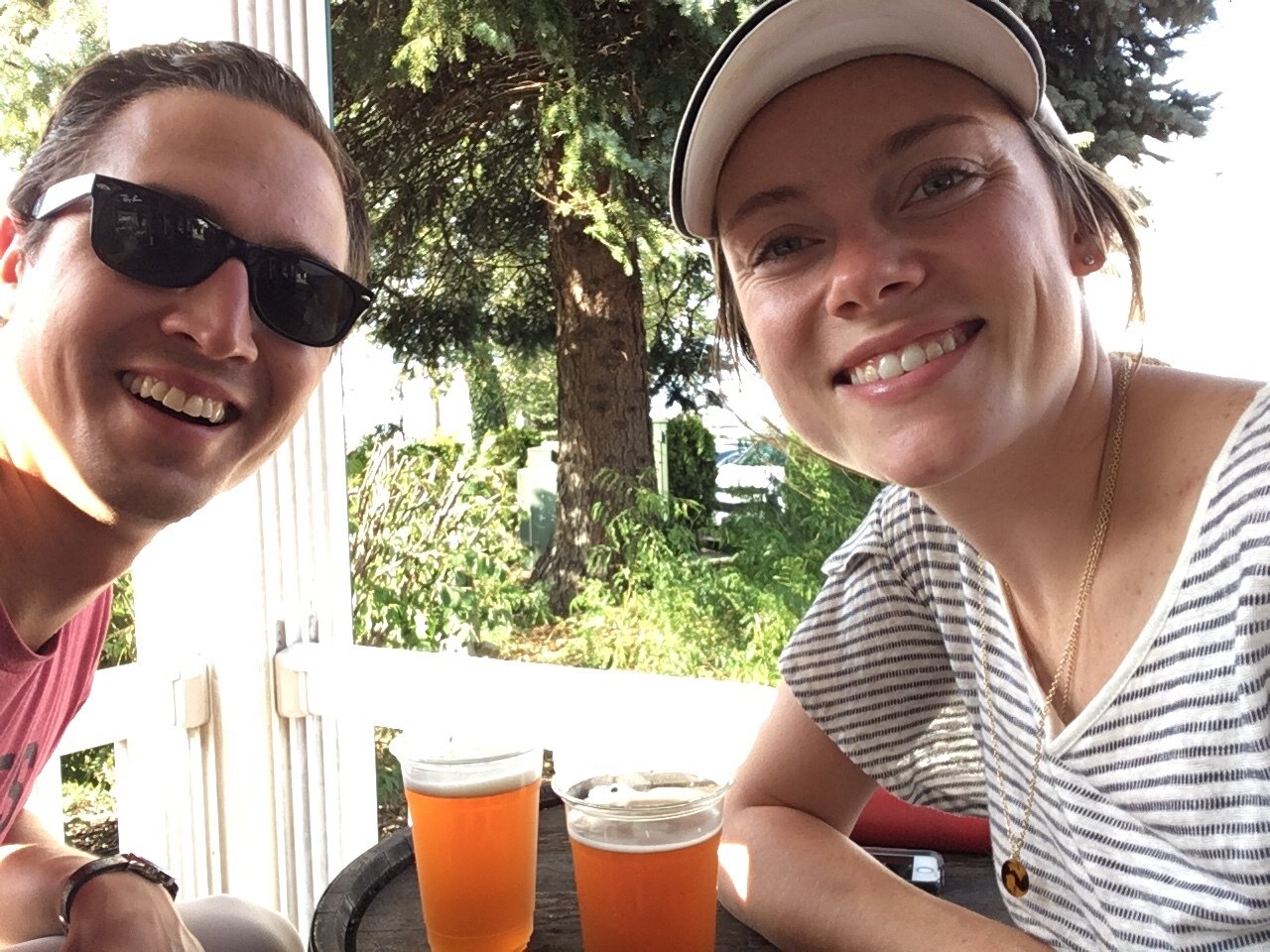 Come Join us for a Beer and Let's Talk Wedding Planning!
This is from a recent visit to Port Jeff Brewing Company on Long Island, one of our local faves. The visit included an IPA, an imperial stout, and our two dogs getting a barkload of attention. Cheers!